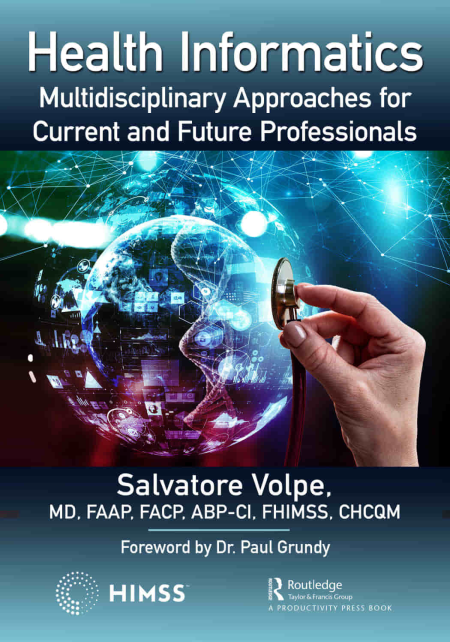 English | 2022 | ISBN: 9780429423109 | 499 pages | True PDF | 19.76 MB
"True wellness innovation requires the recruitment of multi-disciplinary participants.
This book breaks the mold with examples from healthcare experts and other professionals who have leveraged informatics to better the lives of their constituents."
— Jason Helgerson, Founder & CEO, Helgerson Solutions Group LLC

Developed for those training in acad centers as well as for those already "out in the field," this book looks at how attorneys, behavioral health experts, business development experts, chief information officers, chief medical officers, chief nursing information officers, consumer advocates, cryptographic experts, futurists, geneticists, informaticists, managed care executives, nurses, pharmacists, physicians, public health professionals, software developers, systems security officers, and workforce experts are collaborating on a "team-based," IT-enabled approach to improve healthcare.